Spring conjures images of life and growth and renewal. If you have a green thumb, you'll also know it is the time to plant seeds.
Seedsticks is an environmentally friendly give-away idea.
For corporate use, promotional seeds are perfect for direct mail, letter box drops or handouts and ideal to convey educational, eco and community messages. Any sector can use, but especially popular for real est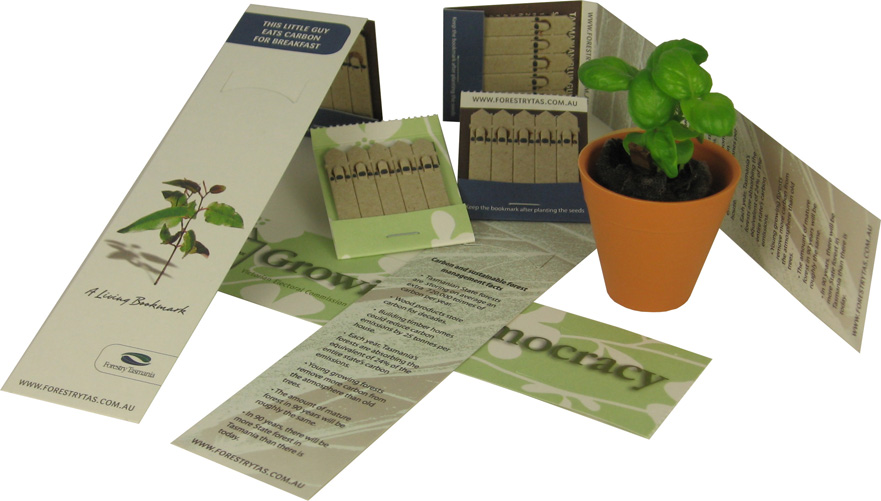 ate, childcare, garden and horticulture, government, rural and fundraising.
Love is in the air in September. It is the start of the 'wedding season'. Seedsticks would be a lovely bomboniere (guest gift) to celebrate a new union.
Our Seedstick products are available in a 'matchbox' style pack or custom shape with multiple seeds attached to either 5 or 10 planting sticks (you can select from flowers,vegies, herbs or natives).
Find out more - seedsticks by thrive promotional