Oh how Sweet - Promotional Sweet Edibles
Details

Published: Wednesday, January 20 2021
Written by Morgan Mackey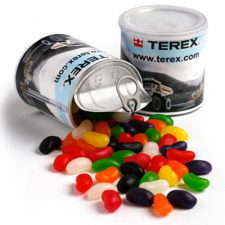 January 2021
We are spilling the beans on all things edible !
Promotional items you can eat such as confectionery, biscuits and chocolates, offer such diversity. Just about any business, charity or organisation can incorporate into marketing and sales activities.
They enable creativity through flavours, colours and innovative packaging and custom design .. and they are always a crowd pleaser.
Here are five ways to use promotional sweets and chocolates:
1) Appreciation After Sales - Say thank you and ensure your customers leave with a smile and a good experience and intension to refer your business. Perfect for individual gifts or a group thank you. A cost effective offering such as a surprise bag of confectionery or other sweet treat at the completion of a job, adds the finishing touch to your interaction.