What could be cooler than a cooler bag !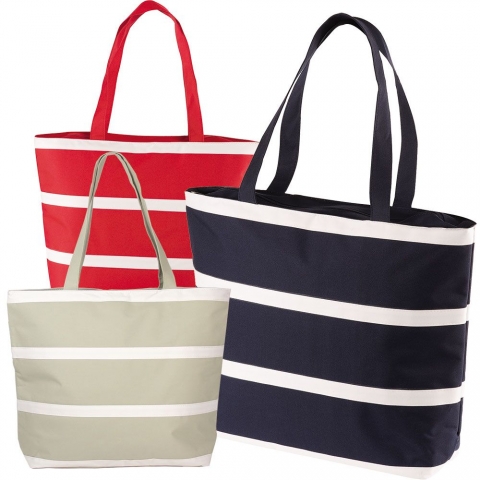 There are so many options to handle any occasion .. the picnic, camping, beach, shopping, to take lunch to work .... and of course, the wine cooler.
As a gift option, it is practical, so it is perfect ! Perfect as a corporate gift, conference 'room gift' or festive gift for clients (we can even add some additional edible treats or a beach towel to complete).
Let's take a look at one to start. Stripes is so smart, you could easily throw over the shoulder and walk down the street with your head held high !
- Available in blue, red or grey
- Fully insulated
- Heat sealed to keep food and beverages cool and fresh
Hey, keep cool, you'll find out more information - cool for cooler bags
Got a question? Need to order now? Need more inspiration? - contact us.
Thrive Promotional Products and Corporate Gifts is an Australian based company, supporting businesses from the big smoke cities of Sydney, Melbourne, Brisbane, Adelaide and Perth ... to the regional towns, across the land.
---