Yikes ... at home for a long period and working alone, away from the team ! During these unprecedented times, employees can feel stressed, anxious and distracted.
Reduce your staff stress with this great idea. And, how good is this .. you provide the names of recipients and we will label and send directly to recipients.
Minimum order: 250
Costing: $7.95 ea ex gst
Act fast, limited time option.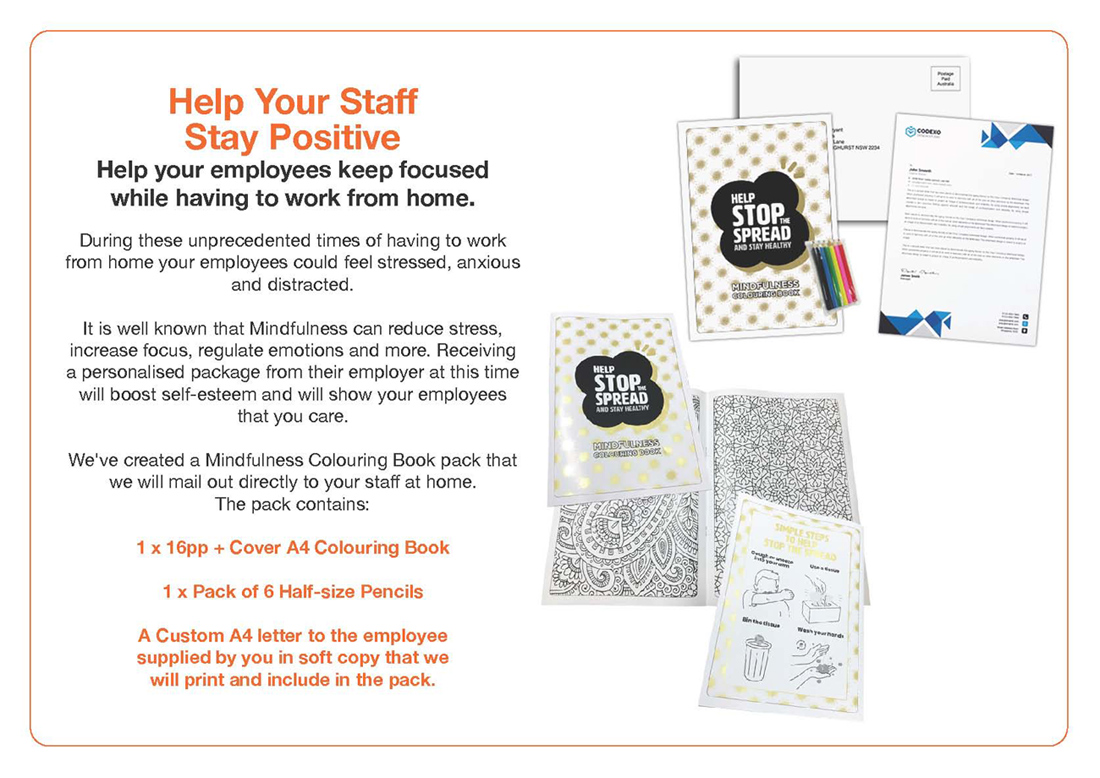 Keen to explore the Mindfulness Colour Pack ? Need more inspiration? - contact us.
Thrive Promotional Products and Corporate Gifts is an Australian based company, supporting businesses from the big smoke cities of Sydney, Melbourne, Brisbane, Adelaide and Perth ... to the regional towns, across the land.