Fact .. Coffee drinking is a popular past time.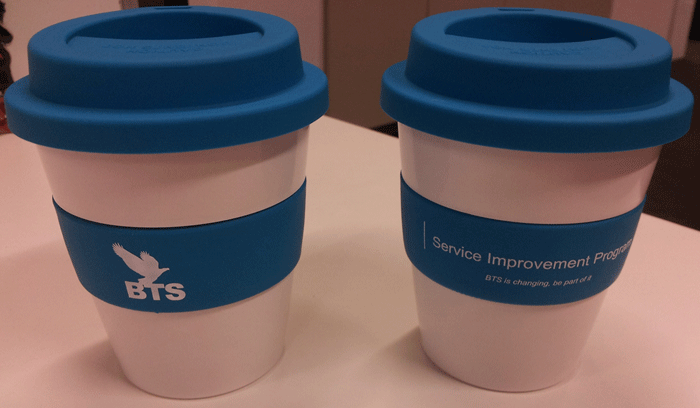 Fact .. Disposable paper coffee cups have a very limited life. As long as it takes you to drink the coffee. Then, they are tossed into the bin without as much as a farewell or nice knowing you.
A practical solution, that is reusable and recyclable and light enough to carry in a bag, is an Eco cup, carry cup or karma cup.
Even better, you can mix and match the cup, band and lid colour ... and we can add your brand to turn this handy reusable mug into a promotional products your customers will love.
The eco, carry or karma cup, makes a great promotional giveaway.
Find our more - click here to head to the carry cup page
Got a question? Need to order now? Need more inspiration? - contact us.
Thrive Promotional Products and Corporate Gifts is an Australian based company, supporting businesses from the big smoke cities of Sydney, Melbourne, Brisbane, Adelaide and Perth ... to the regional towns, across the land.