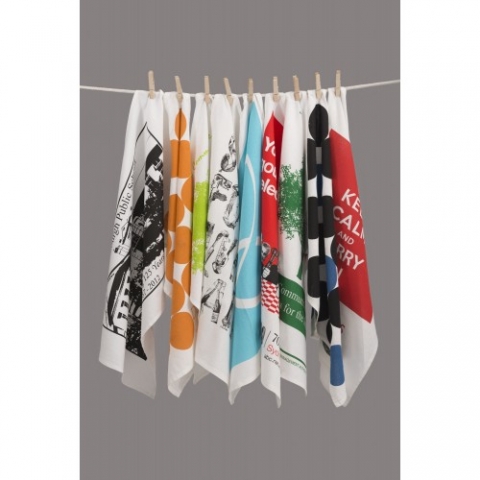 Who would have thought the humble tea towel could be so powerful and versatile !
A promotional tea towel is long lasting and useful ... and is perfect for gift with purchase, gifts, invitations, retail/event merchandise.
Here are 7 ways to get you started, to incorporate a promotional tea towel :
1: Event Merchandise - e.g. wine and food fair, concert, play or festival
2: Retail/wholesale - e.g. gift shop, cafe, wholesaler i.e. food producer
3: Fundraising - e.g. charity, school, special cause
4: Wedding or New Baby - e.g. wedding invitation or bomboniere, baby shower
5: Tourist Souvenir - e.g. tourist office, zoo, art gallery, tourist attraction.
6: Real Estate - e.g. add a branded tea towel to a settlement gift or tenant welcome pack
7: Corporate - e.g. new employee gift, conference gift, company celebration/milestone, product gift with purchase i.e. kitchen appliance.
Find out more about - promotional tea towels
Got a question? Need to order now? Need more inspiration? - contact us.
Thrive Promotional Products and Corporate Gifts is an Australian based company, supporting businesses from the big smoke cities of Sydney, Melbourne, Brisbane, Adelaide and Perth ... to the regional towns, across the land.