What is the saying .. 'It didn't happen if you didn't write it down'.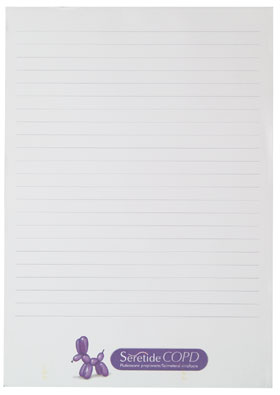 Printed notepads are a cost effective promotional item .. and perfect for conferences, trade shows and other events, gift with purchase, safety and educational campaigns and for staff use.
Available in notepad sizes from A6 - A4 (plus die cut available), a choice of the number of pages per noteapad and up to four colour print.
Orders start at just 250 notepads.
Why not find out more information about branded notepads here - check out notepads
Got a question? Need to order now? Need more inspiration? - contact us.
Thrive Promotional Products and Corporate Gifts is an Australian based company, supporting businesses from the big smoke cities of Sydney, Melbourne, Brisbane, Adelaide and Perth ... to the regional towns, across the land.
---