A chocolate a day may not keep the doctor away, but as a promotional gift, it will definitely lift the spirit and bring a chocolate smile to the face of everyone who receives.
Promotional chocolates are always a crowd pleaser and they are so versatile, enabling you to match a chocolate with any marketing or PR initiative.
Suitable for a wide range of businesses and occasions, they can be customised to create just about any theme or logo.
A branded chocolate can be used to simply say 'thank you' or include QR codes or incentives in the chocolate design or on the wrapper to further draw customers to your key message.
Here are a few quick ideas to incorporate promotional chocolates :
1) Cherry on Top (except make it a chocolate !) - Who doesn't like diving to the bottom
of an event bag to find a chocolate treat or who isn't delighted to receive a chocolate at the end of a meal.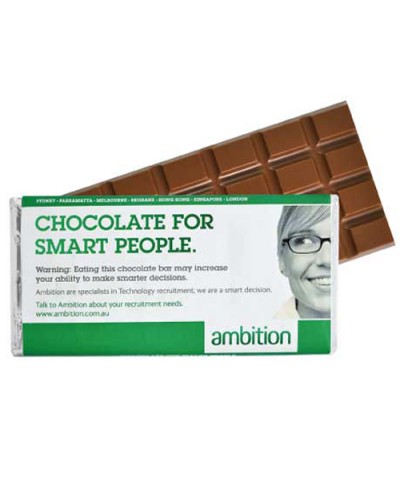 Use chocolate to showcase your brand, by including as a treat at the end of corporate event, include a promotional chocolate as a conference pillow/room gift or in a trade show or goodie bag.
You can even add further incentive on the chocolate or packaging to drive recipients to your facebook page or website.
2) Chocolate Prize - make your custom chocolate the prize, using chocolate as a medal or even a chocolate 'champagne' bottle.
3) Seasonal Chocolates - include chocolate in seasonal
promotional activities (e.g. as a mid year Winter Warmer or an advent calender for Christmas).
4) Chocolate Invitation - Create an event invitation from chocolate, use as a table placecard at an event or use chocolate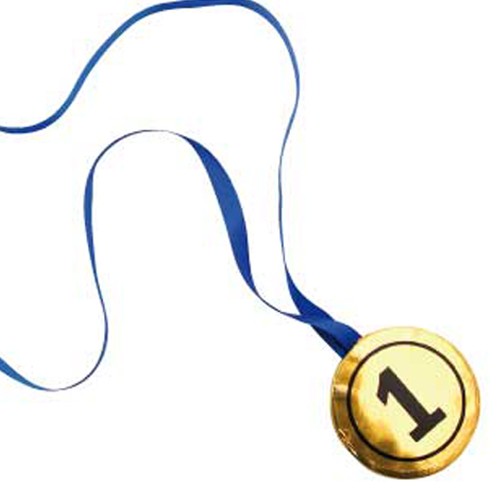 or as a leave behind business card.
5) Chocolae Gifts - Promotional chocolate, for one or a crowd, is perfect for end of financial year, festive gifts or to say 'we appreciate you'.
Whatever your requirements, branded chocolates are available in bars, coins, custom moulded, in boxes, as novelty shapes, foil covered, .. even chocolate lollipops. The choice is almost endless.
As a promotional product company, Thrive Promotional Products can help you to create the perfect promotional chocolate. To get you started - http://www.thrivepromotional.com.au/confectionary-food/chocolates.html
Got a question? Need to order now? Need more inspiration? - contact us.
Thrive Promotional Products and Corporate Gifts is an Australian based company, supporting businesses from the big smoke cities of Sydney, Melbourne, Brisbane, Adelaide and Perth ... to the regional towns, across the land.
---