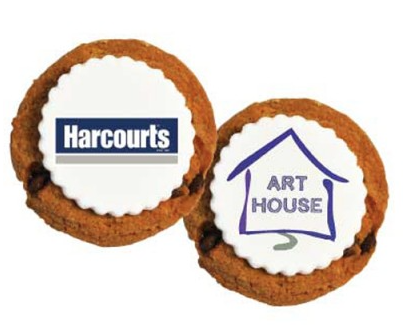 A branded biscuit (or if you prefer, a branded cookie) will be too tempting for even the strongest will power to resist.
The perfect treat to grab instant attention.
This edible promotional idea works really well as a stand alone or combined with other promotional products (such as a thermal mug or in a hamper).
Think biscuits with your logo for :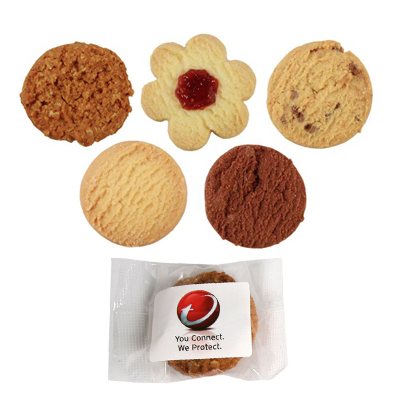 staff gatherings
corporate events and weddings
trade show give-aways
cafe treats
sales call 'leave behind'
'after service' treat
fundraising
Thrive Promotional Products can offer biscuits with a custom printed fondant disk, bags of biscuits
with stickers and direct print onto shortbreads. What will your favourite be? Find out more about our promotional biscuit range - biscuits and cookies
Got a question? Need to order now? Need more inspiration? - contact us.
Thrive Promotional Products and Corporate Gifts is an Australian based company, supporting businesses from the big smoke cities of Sydney, Melbourne, Brisbane, Adelaide and Perth ... to the regional towns, across the land.
---