Heading out to a restaurant as a family with young children can be 'eventful'. It can be especially tense if the restaurant isn't geared for kids and the night becomes all about grumpy wait staff and bored children.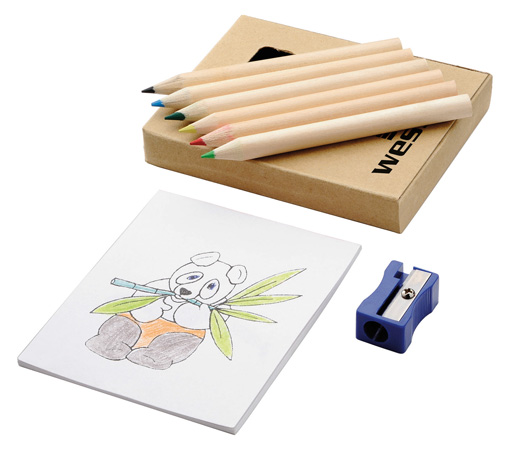 There are great opportunities for restaurants and cafes to capture this sizable market and make the experience for family customers worthwhile and worth repeating (and worth recommending).
With only a few smart tweaks, changes don't have to be huge or be a big cost. In fact, not only will your changes be a hit with families, the increase in business should cover all or most of your initiatives.
Apart from the obvious; a kid friendly menu and serving children's meals quickly, here are a few promotional products and promotional ideas a restaurant can include, to win over their smallest customers and their mums and dads.
5 ways to use promotional products in your restaurant marketing:
1. Fun promotional products are ideal for direct mail/letter box drops to promote your "family friendliness' (e.g. fridge magnets shaped like a pizza slice).
2. Encourage family customers to dine during certain times or days and offer kids a small promotional token to take home (e.g. balloon or sticker)
3. Create family friendly celebrations or events (e.g. National Pizza Day). Theme with decorations and include fun giveaways.
4. Establish a kids club (e.g. you can then send a birthday mailing, dining offer and voucher to receive small gift)
5. If your restaurant is quirky or you have a unique dish .. or even a fun character/mascot that appeals to children, add branded merchandise to retail (e.g. include for sale, t-shirts with your logo, your speciality dish .. or better still, run a competition and get kids to create a kid friendly dish to include on the menu and on merchandise).
Make your marketing Interactive
1) produce a bib or a place mat with motifs of the restaurant for kids to decorate (they can use or wear)
2) award branded items for drawings entered into a competition
3) profile families on your facebook site (with their permission of course)
Promotional Products:
There are lots and lots of promotional giveaways - a few examples for some of the above marketing options:
1) puzzles
2) paint sheets
3) pencil sets
4) cups
5) bags and hats
6) balloons
7) stickers
8) t-shirts
9) badges
Combine the essentials for family dining and add creative initiatives ... to achieve happy kids, happy parents, happy staff and a family restaurant that stands out from competitors. You'll find lots of ideas for children here - promotional items for children
Have you experienced a horror family dining experience? What improvements can restaurants make?