Branded apparel is by far the biggest category in promotional product sales. According to recent research by APPA (Australasian Promotional Product Association), apparel represents 32% of all sales.
It is a promotional tool that provides high visibility, versatility and is long lasting.
Branded Apparel falls into a few main categories:
Workwear (staff uniforms for any work purpose, including corporate, retail/hospitality, industry, trades)
Sports (organised sports teams, corporate activities (e.g. golf days) and community sporting events
Event/Promotional (conference staff or give-away, gift with purchase campaigns, trade shows, event merchandise)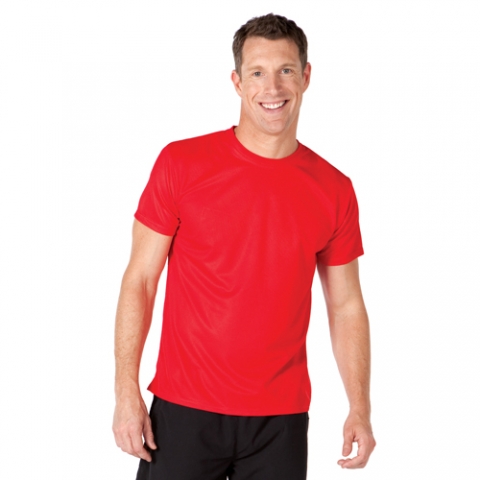 Here are a few tips to take into consideration :
1) Fit for purpose
1a) Conditions of use e.g. is weather an issue? will clothing be worn mainly indoors or outdoors? Are you looking for a city slick look or a casual feel?
1b) Compliant requirements such as health and safety e.g. Hi Vis wear should comply with Australian Standards.
1c: Longevity e.g. does the style have to last or does it only have to follow the current trend (are there mix and match options to update)
2) Fabric choice
Fabrics are quite sophisticated these days, with properties including moisture wicking, uv protection, wrinkle free. These are features that create differences between one choice over another.
3) Styles
Consider trends e.g. do you only need the item to match current trends? Perhaps a classic piece maybe more suitable for longevity, especially if considering for a corporate uniform.
4) Sizing
4a: Check items are available in a mens and ladies cut (some styles offer more tapering for ladies)
4b: Check the size charts for each apparel range.
5) Decoration
Embroidery is the usual method of logo decortion on apparel such as jackets/vests, business shirts and polos. Event or promotional items like t-shirts are usually screen printed. Other branding methods such as sublimation print (an application that relies on heat) is very effectivly used on sporting clothing.
6) Quantity
When ordering apparel, review quantity requirements carefully. If it is likely you will need extras, it is worth ordering additional 'spare' stock.
7) Ordering
Thrive Promotional can guide you by discussing the above and presenting suitable recommendations to make sure your corporate apparel is the perfect fit for your business.
You can review apparel ideas under Promotional Apparel or full cataalogues under Catalogues Apparel - click to review additional promotional apparel catalogues

Got a question? Need to order now? Need more inspiration? - contact us.
Thrive Promotional Products and Corporate Gifts is an Australian based company, supporting businesses from the big smoke cities of Sydney, Melbourne, Brisbane, Adelaide and Perth ... to the regional towns, across the land.
---