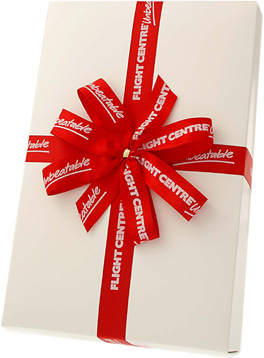 First impressions count ... so add some WOW to your gift giving with printed ribbon.
Imagine the impact of a beautifully presented corporate gift with branded ribbon
Add the finishing touch to create a wedding bomboniere with a personal touch
Open an exhibition, new building or event with a ribbon cutting ceremony
If you are a retailer, check out the sticky ribbon option to seal a client purchase
Fundraise with printed ribbon pins
Thrive Promotional can help you with custtom prined satin, organza, cotton and sticky ribbon options. Get started here - click here
Got a question? Need to order now? Need more inspiration? - contact us.
Thrive Promotional Products and Corporate Gifts is an Australian based company, supporting businesses from the big smoke cities of Sydney, Melbourne, Brisbane, Adelaide and Perth ... to the regional towns, across the land.
---