Pinterest is fabulous for finding inspiration.
No matter what your topic of interest (work or play), someone shares your passion. There are lots of creative souls out there !
How about this clever promotional product :
Jeep shaped carabiner
- Used to encourage a test drive of the Jeep, targeting the 'adventurer'
- 5000 given out when purchases made at sports and adventure stores, with invitation to come along to an event to test drive
- The results - over 900 test drives
Note: Thrive Promotional has no affiliation with Jeep or this project .. we just love the way a promotional product was included.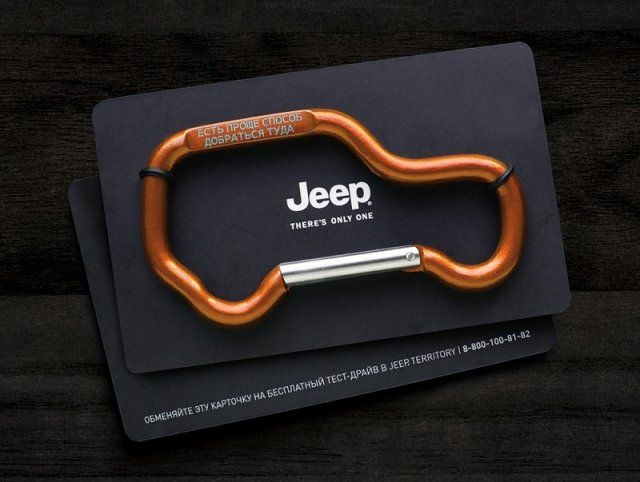 Got a question? Need to order now? Need more inspiration? - contact us.
Thrive Promotional Products and Corporate Gifts is an Australian based company, supporting businesses from the big smoke cities of Sydney, Melbourne, Brisbane, Adelaide and Perth ... to the regional towns, across the land.
---