Customers, clients, fans, staff and other supporters .. they are essential to your business, whether you a multinational or a small operation. In fact, without them, a business wouldn't be in business for very long !
While showing appreciation should be a regular event, it is often a neglected aspect of business activity.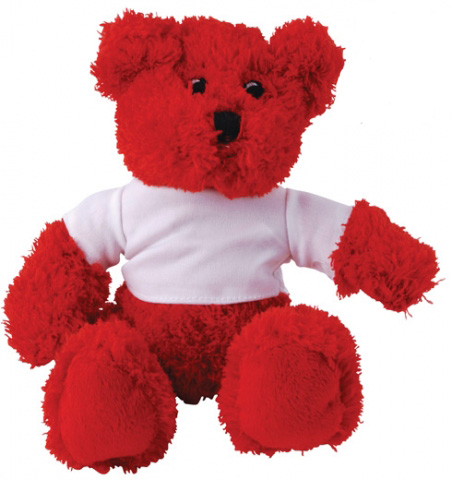 So, with a new year underway, why not use Valentine's Day 2015 as the perfect opportunity to start some 'thank you' engagement with those that matter to your business and play a role in its success.
The starting day is really not significant, however, Valentine's Day provides a ready made theme to convey your heart-felt love i.e. in a grateful, never take you for granted, we care about you kind of love.
For cafes, restaurants, theatres/cinemas and retailers, it is easy to see how to incorporate Valentine's Day thank you appreciation gift and message.
Promotional fudge or coconut ice with a coffee order
A gift on every cinema seat on Valentine's Day, such as stadium cup
A lollipop or give-away when a customer comes into your store and orders
... even a hairdresser can have some fun e.g. a branded nail fille with the message 'we love cutting your hair'.
Be creative, whatever your industry, there is a promotional product that can work a treat for you.
A few tips:
Set appropriate budget to match your business and clientele
Review promotional gift options.
Add a note or subtle branding. You can be creative with a catchy tagline, perhaps something that aligns with your industry or something cute, cheeky or corny like 'Just wanted to let you know what you MINTS to me'.
Make the gesture genuine .. don't make the message a sales pitch.
Here's 10 Valentine's Day promotional gift ideas to get you started:
1: Heart with Lollies - heart acrylic lollie canister
2: White Truffle Box - white truffle box
3: Mint box (even better, how about printed mints) - promotional mints
4: Coconut Ice - coconut ice
5: Red Heart Paperclips - red heart paperclips
6: Plush Teddy Bear - Zoe Red Teddy Bear
7: Promotional Tea Bags - Promotional Tea Bags
8: Apricot Bar - branded apricot bar
9: Macarons - custom printed macarons
10: Microfibre Cloth - microfibre cloth
While the intent should be all about your feelings towards your customers and staff, the impact will pay dividends, as your gift and sentiment will be so unexpectant and appreciated.
Keen to show a little love to your customers this Valentine's Day - we would love to help you - contact us.
Thrive Promotional Products and Corporate Gifts is an Australian based company, supporting businesses from the big smoke cities of Sydney, Melbourne, Brisbane, Adelaide and Perth ... to the regional towns, across the land.
---