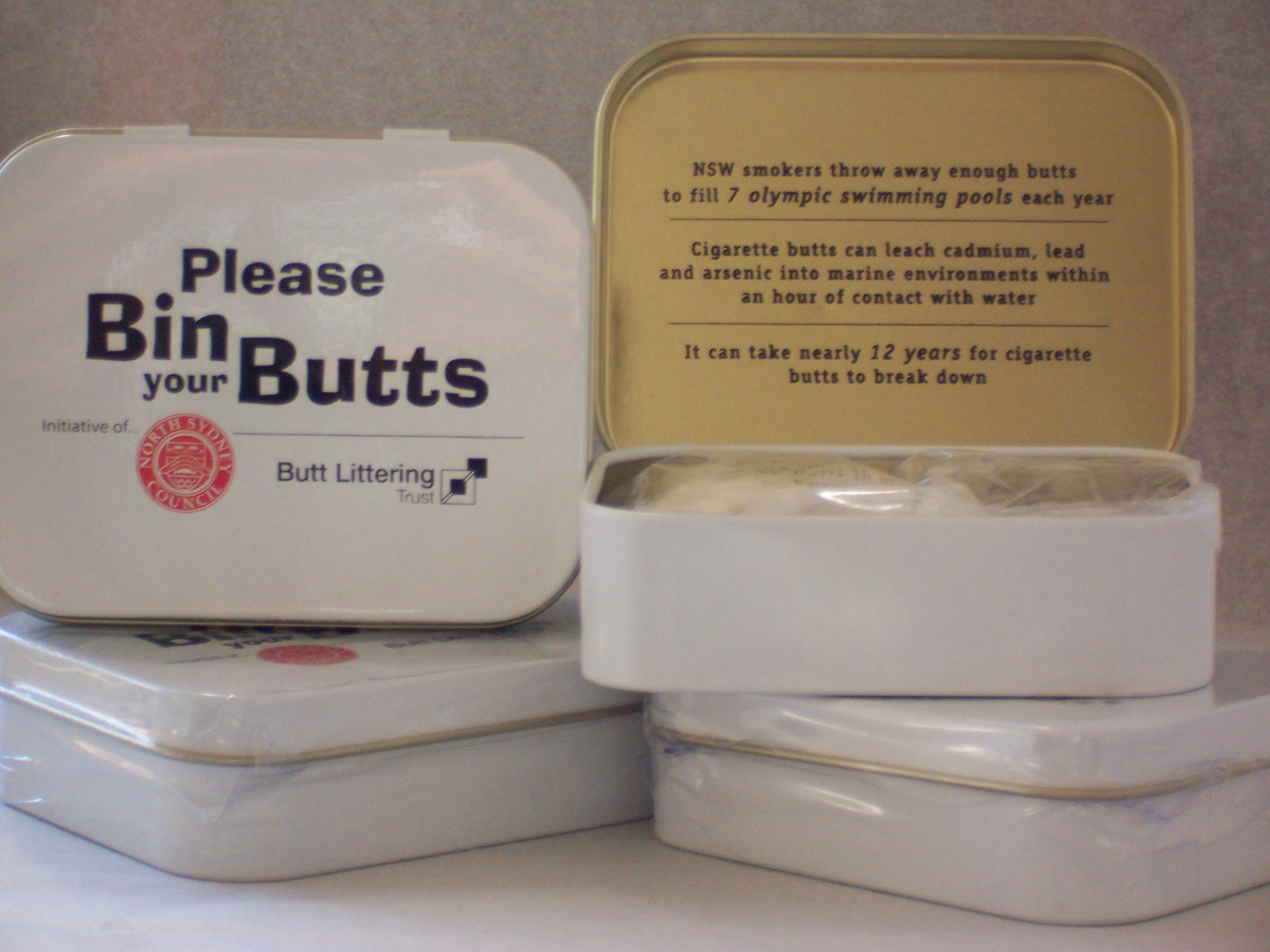 Promotional products offer great support to councils, government, charities and not-for profit organisations running Public Interest and Educational campaigns.
Important information such as healthy living, recycling/sustainability, sun protection, community programmes, littering, etc, is often difficult to convey with any impact.
Promotional products are tangible and long lasting, enabling the message to be put literally into the hands of the target and for a long time.
Here is an example ..
Case Study: Please Bin your Butts Campaign:
North Sydney Council had funds to run a campaign to encourage smokers to be thoughtful of butt disposal.
Thrive Promotional Products recommended a promotional mint tin (branded on the lid and printed with relevant 'butt' statistics on the inside) to complement the 'Please Bin Your Butts' initiative. The tins were handed to smokers around the train station, buildings and bus stops.
Mint tins is one option that will certainly deliver an essential message in a sweet way. Other promotional product ideas include seeds, bags and sunblock.
To discuss your education campaign - contact Thrive Promotional Products - contact us.
Thrive Promotional Products and Corporate Gifts is an Australian based company, supporting businesses from the big smoke cities of Sydney, Melbourne, Brisbane, Adelaide and Perth ... to the regional towns, across the land.
---